posted on 07 Dec 2014 09:18 by vareety
Hello, I had met a white dog (on my facebook timeline) that makes me thinking of you (your dog). I'm now having finished a book made of letters in 150 pages A4. It's in Thai language and I'm trying to find a gifted translater. This book will talk to you about how to change the education, and i think it's what you're looking for as I've read the TRT. The trouble is my english skill isn't so good and you will miss all the thai language jokes. So I need someone who can understand thai jokes and translate them into an "amusing naugthy smart" characteristic english. Then I could make the international copies to find more alliances to do some cool venture.
Last time I said in your facebook page I want to write a biography comic but finally I leave it unbeginned because I found taking photos and videos is more faster. This is a compact film made in 2008. Hope you enjoy and I'm waiting for a comment. My image when I cut my hair short looks similar to your image in the comic. That's why I like you and if I were male I would want to be like you.
Below is behind-the-scenes, changing outfits on the way like superman.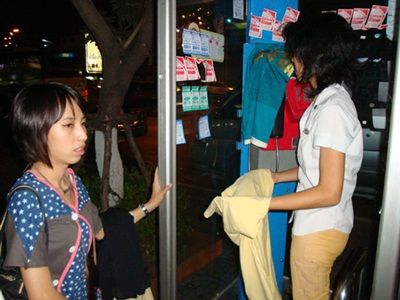 I've drawn cartoons with Paint.exe since 2002, but very occasionally.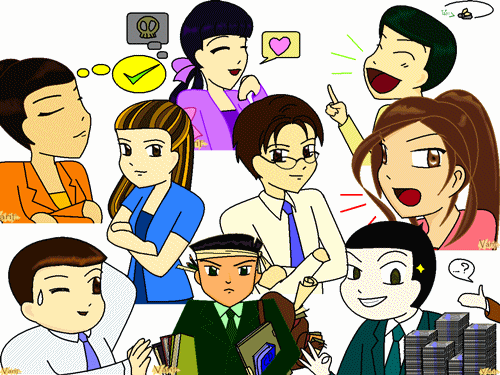 This is my masterpiece hand-drawing in 2006. I wear a t-shirt and a shorts like you.
Here's how i look like when i was a 12th grade student in 2006.
The haircut is the standard thai secondary student's cut. It is even shorter (to the ear) for the students low than 9th grade. However, I like it because i was tomboy.
So enjoy things and I'm waiting for the response na ka, Thank you. ^_^